Since 1995, KenYo has been providing high-quality floor mats to our customers. Our products range from safety kids play mats, sport & exercise floor mats, Yoga mats, various materials of foam mats to foam toys. In today's Internet generation, people spend a great amount of time on technology. Therefore, more and more people take much more attention to living a healthy lifestyle, including frequently exercising and outdoor activities. Especially for active young families, we realized how important and how many benefits that these mats could bring to their home. This somehow inspired David Liu, the funder of the company, to share the comfort of everyday life that these hygienic, safety, harmless, water resistance, stylish and durable mats offer.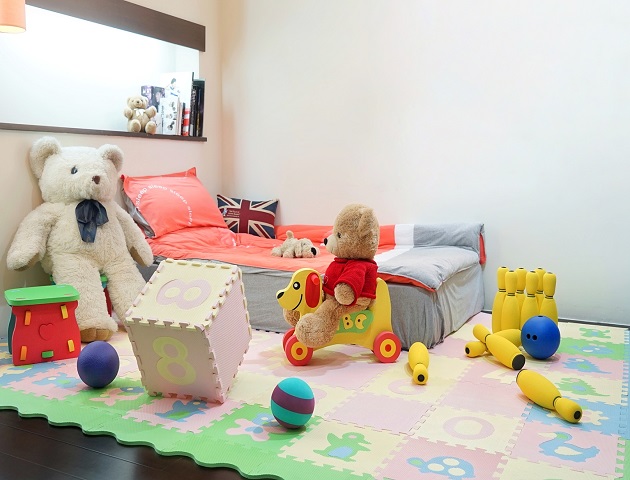 Our mission is to help customers, who are in industries of furniture, sporting and toys, increase their mat business, while providing the best products and customer service.

Our mats included a high percentage of EVA material, which is suitable for all ages.
 non-toxic
 Excluding solvents and heavy metals
 Free-Formaldehyde and Phthalate
 Free-Plasticizer and Lead
 Odourless
 High safety
 Our high-quality products are made with pride in Taiwan, which is robust and provided for multipurpose use
 Quality consistency is always our belief. Rigorously tested finished goods ensure customers only receive the highest quality products.

As a Taiwan manufacturer with over twenty-five years of experience, we believe excellent customer service and effective communication are key points for a successful partnership. When you contact us, we will provide the best services as well as products for your needs.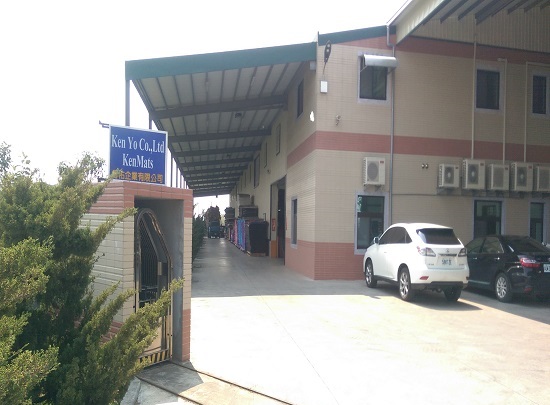 COMPANY CULTURE

Though we move at a fast pace and it seems that we do not have time to sit and talk to each other, employees at KenYo love sharing things and having connections with each other. Our motto is "Be human." We encourage employees not to forget the core concept of being as a human, that is, treating coworkers with a true heart and willing to help others. This mentality of helping and supporting each other has transferred from employees to customers and partners throughout the company.

Our CEO, Vivian, always reminds us to pay attention to every aspect of communication we made with customers and do our very best to meet their requirements. Our value is not only to race for the top but more importantly, to build a relationship of mutual trust with our clients.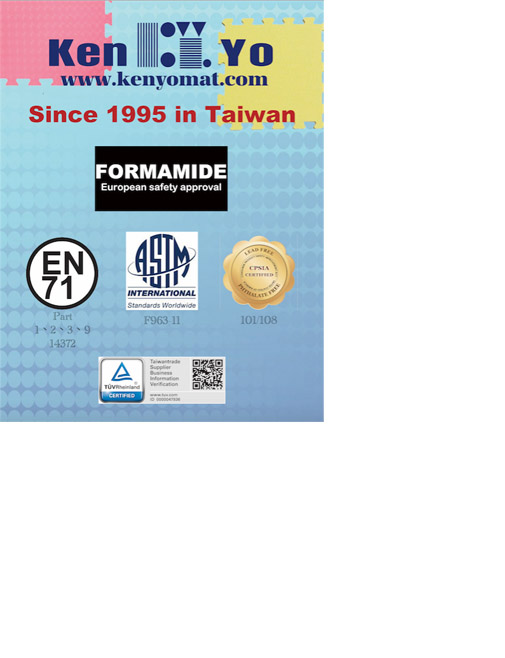 Safety Certificated:
EN 71-1, 2, 3, 9
EN 14372
ASTM F963-11
CPSIA
If you are interesting, please contact us. Our experienced sales and engineering teams will answer you immediately within 24 hours.

Phone: +886-4-22517280
Fax:886-4-22595235
Email: kenyo998@ms7.hinet.net
Wechat: KenYoMat
Skype: kenyo998
Kakotalk: kenyo puzzle mats